Woori Apartment Loan (General Loan)

General Apartment
Woori Bank's Representative Apartment Mortgage Loan Product

Loan Type

Real Estate Loan

Eligibility

Individuals who provide their apartment as a collateral/mortgage (including second collateral on the subscribed apartment)

Loan Period

Within 35 years
※ From the minimum loan period of 3 years (when the 3-year fixed interest rate type combination interest rate is opted) to no less than 6 years (when the 5-year fixed interest rate type combination interest rate is opted)

Loan Limit

Within the effective collateral price taking into account the collateral acknowledgement ratio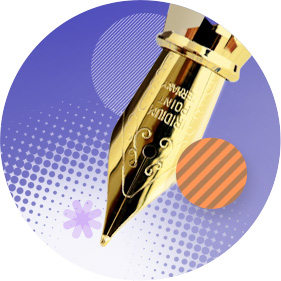 Overview

Woori Bank's representative apartment mortgage loan product
Characteristics

Repayment is available with no early repayment fee, to the extent of 20% of the loan amount
Loan limit increase is available with the insurance subscription

Eligibility

Individuals who provides their apartment as a collateral/mortgage (including second collateral on the subscribed apartment)
Loan Limit Amount

Within the effective collateral price taking into account the collateral acknowledgement ratio
Term

Within 35 years
※ From the minimum loan term of 3 years (when the 3-year fixed interest rate type combination interest rate is opted) to no less than 6 years (when the 5-year fixed interest rate type combination interest rate is opted)
Basic Interest Rate

You can check the lending rate by clicking the "Interest Rate Inquiry" Tab above.
※ You can check out the accurate lending interest rate information at the nearest branch.
Repayment Method

One-Time Full Re-Payment at Maturity: Within the loan period of 10 years
Monthly Principal Installment Repayment: Within the loan period of 35 years

Term [period for the interest payment only] is designated at the annual unit, to the extent of 1/3 of the loan period (the maximum term of 10 years)
One-time repayment at maturity is available, to the extent of 60% of the principal.

Discretionary repayment is available without the imposition of the early repayment fee, to the extent of 20% of the loan principal, for every year in terms of the original loan execution day (up to 3 years)

※ For the early repayment for the installment repayment loan, be aware that the monthly repayment amount may be adjusted.
Collateral

A pledge is established with the target apartment
Target Housing

Apartment
Related Documents

Identification
Registration certificate or housing subscription contract (upon pledge establishment)
Resident registration certificate and resident registration abstract
Seal stamp and seal certificate (upon pledge establishment)
Other necessary documents, such as income-related document (if necessary)
Customer Fee

Stamp tax, bond discount expense, etc.
Small Deposit Amount Guarantee System

Small deposit amount guarantee system refers to the insurance certificate or guarantee that can increase the loan limit corresponding to the small leasehold guarantee amount.




Seoul Guarantee Insurance MCI


Guarantee fee is borne by the bank (provided, however, that an additional interest rate of 0.1% is imposed)

Korea Housing Finance Corporation MCG


Guarantee fee is borne by the customer
An additional interest rate (0.01%~0.21%) is imposed upon MCG subscription as it is categorized as the loan subject to the housing credit guarantee fund

Early Repayment Fee

Discriminative imposition, depending on the remaining period of the loan (the duration up to the maturity) upon early repayment

Early Repayment Within 3 Years of the Loan Application: 1.5%
Early Repayment After 3 Years of the Loan Application: Waived
The fee is waived when the loan is repaid to the extent of 20% of the original loan amount for every year since the original loan application (as of the loan application date).

Note

Loan amount may be restricted, depending on the customer credit ranking, debt-to-income (DTI) ratio, and our review standards.
Upon a default regarding the loan repayment or interest payment, the overdue penalty rate shall be applied and any unfavorable property disposition may be imposed, such as set-off with other securities, i.e., deposit, (extinguishing the deposit or other bonds of the borrower in return for the debt obligations owed in the identical amount) or legal proceeding initiation.
Loans may be restricted if the collateral is an apartment located in the property speculation region or if the borrower is a minor, etc. Please make an inquiry to the branch staff for the detailed information.